Concept development of an on-uniform logo for the LA Rams.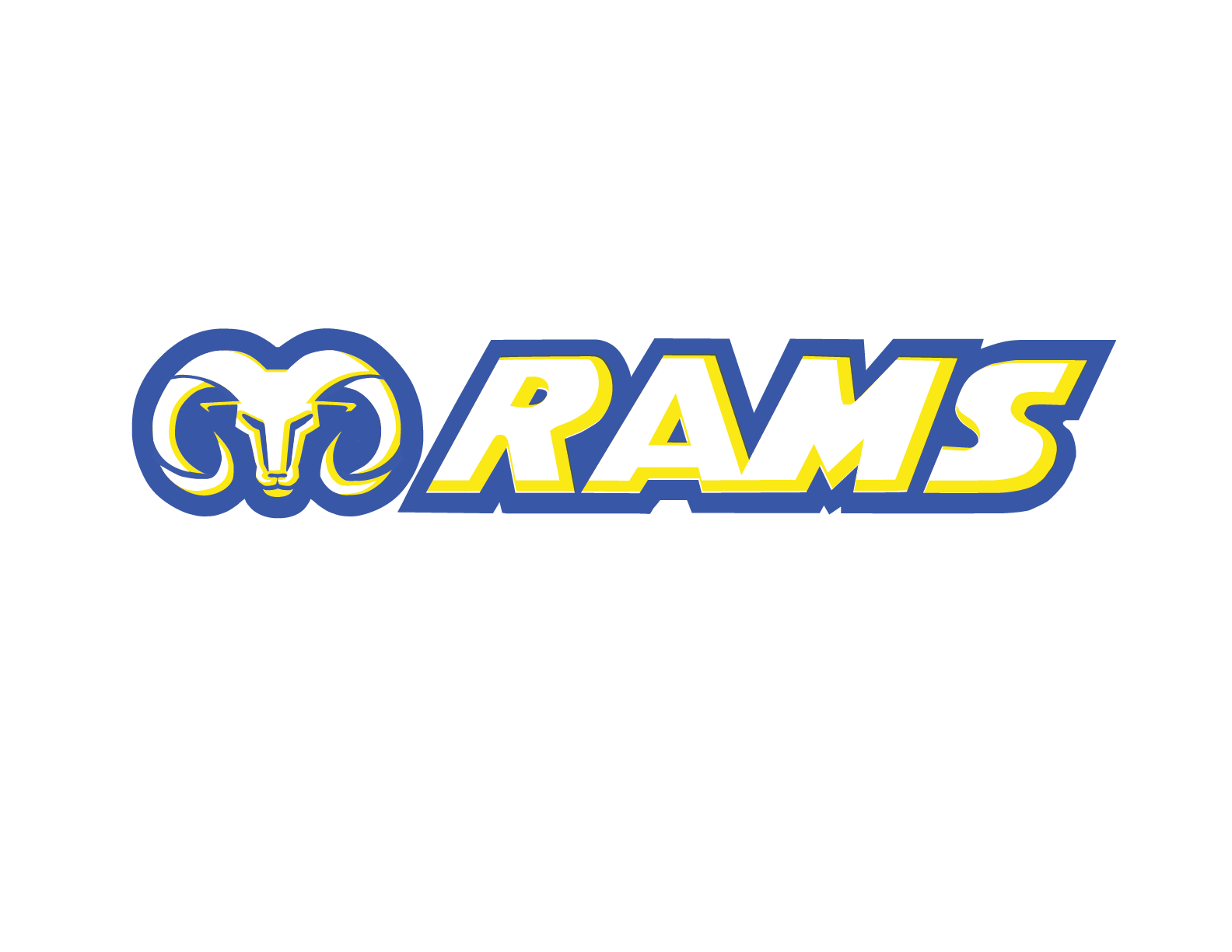 While this is not an exhaustive listing of NFL team-related resarch, I found a couple articles dated five years apart that related to the Rams
(2015,
2020). USA Today
(2015)
listed the Rams' logo as 21st out of the 32 teams, but distinctly said that they hated it. The survey
(not
sure how scientific) listed the Cowboys logo as the best logo in pro football. I think that going with the spirit of the article, the iconic elements of the Rams' uniform are the items that should stay for certain. That means running the Ram's horns without change, other than to match the colorway. 
A second article noted that famed running back, Eric Dickerson called the separated horns
"two
bananas" and perhaps infers a change made that's deemed capricious and unnecessary. That being said, I developed identity concepts that would enhance the team uniform. 
Additionally, the second USA Today article threw rocks at the uniform redesign, questioning the fade
(in
the numbers) and some other things. My personal take is that NFL uniforms are very safe and it's possible that the franchise could do more, utilizing the fade
(an
emerging
'fad')
but in ways that take greater advantage of the colorway, which is deemed attractive by the LA fanbase according to the article.
"Ranking the best and worst NFL logos, from 1 to 32"
"The Rams overcomplicated what should've been a simple rebranding"