The goal is to develop a brand approach, by pushing the boundary in a way that says "Britain" without getting lost in the inevitable tie-in to James Bond. While that link and its heritage is important, Aston Martin must maintain a presence that aligns its mantra of "power, beauty and soul" in such a way that it connects distinctly in the mind of the consumer.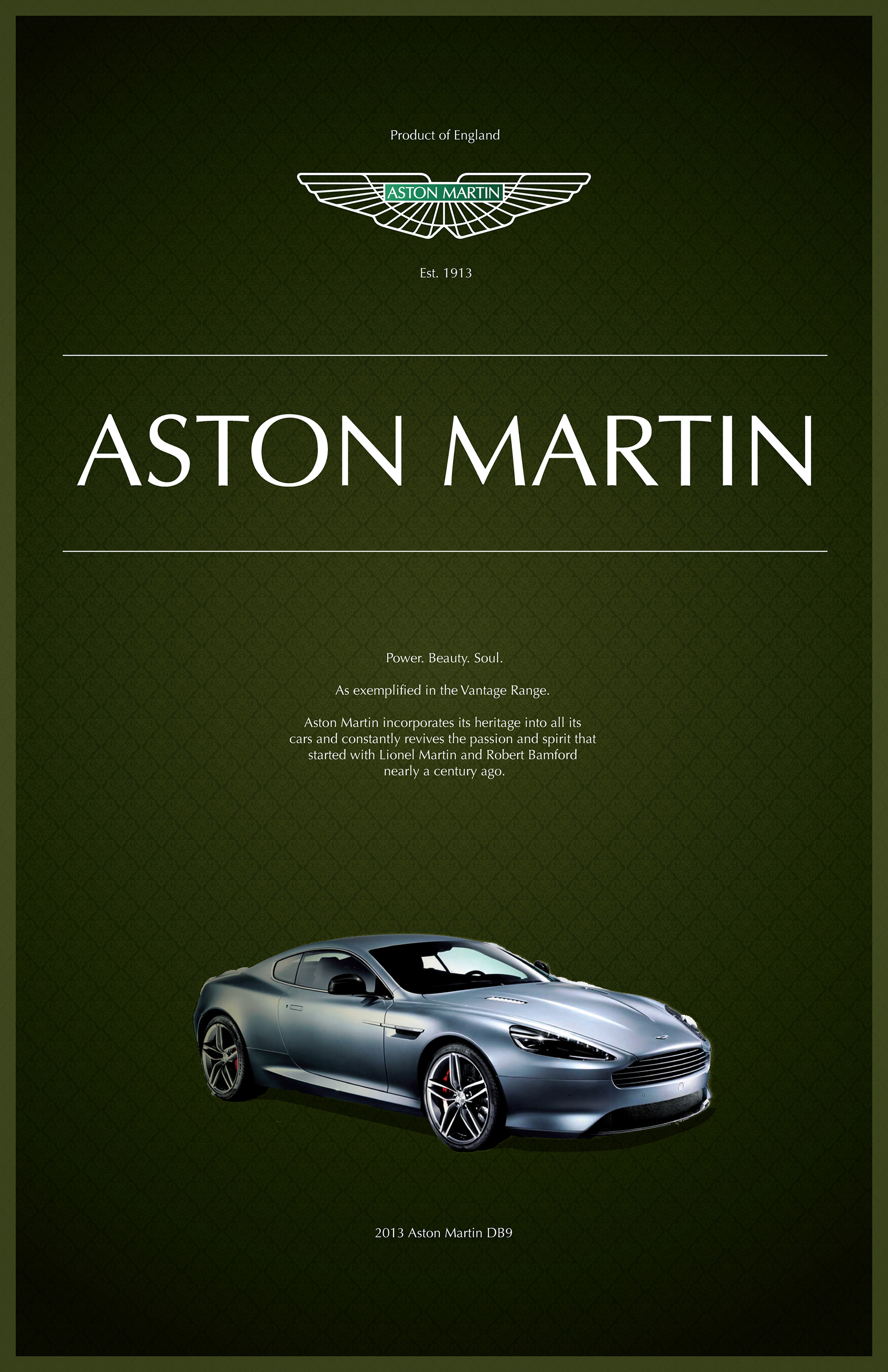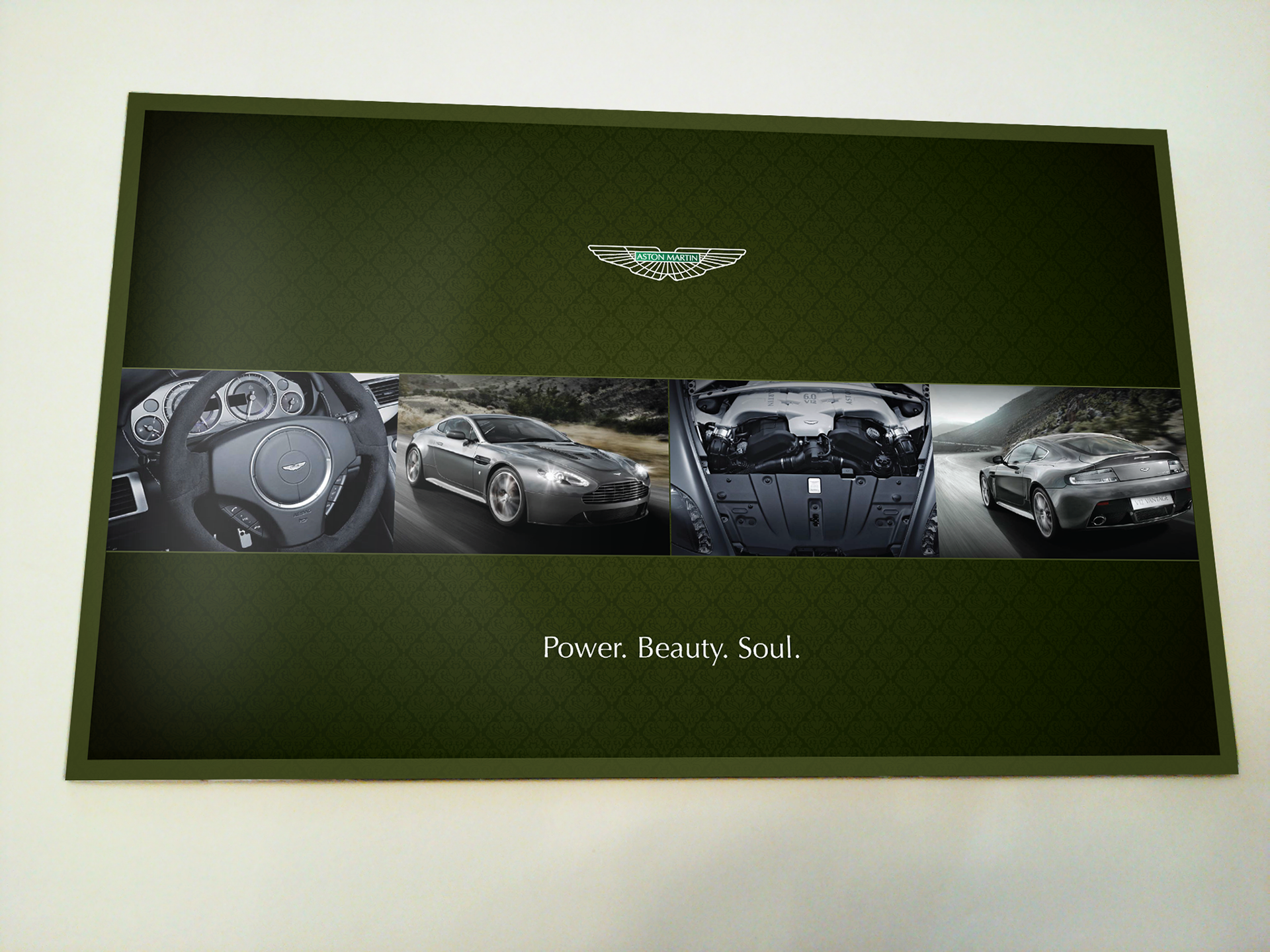 Racing: Aston Martin @ 100.
To assist the Aston Martin marque in capitalizing on their racing heritage and vigorous racing activity, these concepts aim to distinguish Aston Martin Racing Division within the identity of the parent brand, the high-end race-inspired Aston Martin car brand. Using splashes of British racing green, the historic color of British racing cars in international racing events, the site concept would be a more sportive visual launch-pad for the racing activities of the super-car manufacturer.
A brochure designed to highlight Aston Martin's exploits in racing.