Team BBC Identity + Development
Identity and Brand Development for Team BBC p/b Baltimore Bicycle Works a cycling team based in Baltimore. Items included redesign of the team kit, development of an identity to highlight the newly consummated team sponsorship, as well as event support.
The Team BBC Identity was developed by converging the leading colors of Team BBC which used hot pink for a number of years, light blue from the increased sponsorship of Baltimore Bicycle Works and the continuing sponsorship of the parent club: Baltimore Bicycle Club a leading area bicycle support and advocacy organization. Team BBC's focus is more specific in the racing realm and as a part of efforts to grow membership they looked for a clearer identity to welcome new members and friends to their efforts.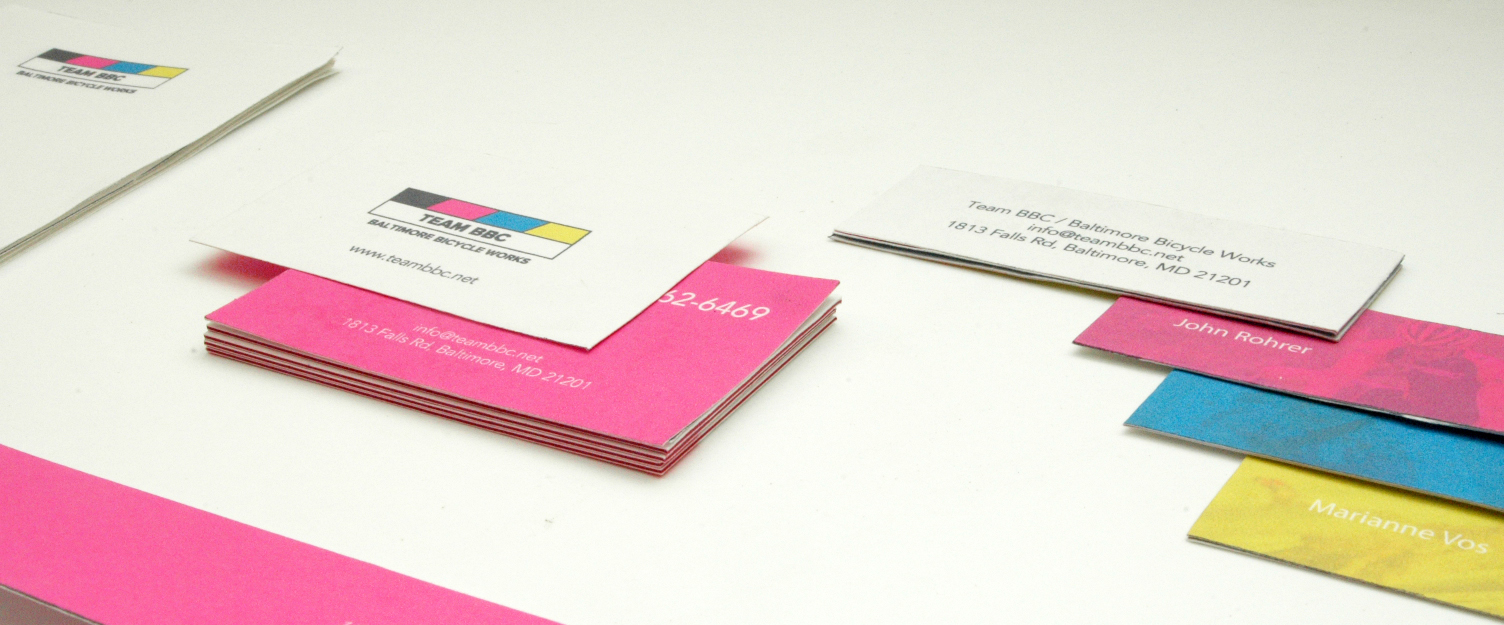 New concepts for the team kit whose goal was to evoke historical kits by focusing on vibrant color, avoiding the flash (swoops and swirls) of many modern-day kits. (Slight edits to final kit as shown below).
Event Support: The Tuesday Night Time Trial (TNTT)
One of the club's most popular events is the Tuesday Night Time Trial a 14.2 mile loop in North Baltimore County with numerous climbs and challenging road features. This event is a very popular and has become a source of attracting new members and friends to the organization.
That said, the event ends up with a lot of first-timers. To avoid them getting lost: though classified as a group ride it's a single start ride and the possibility exists that one would find themselves on the road alone. To support the event branding was developed and additionally, signage at the start station to educate riders of the features.
Supporting one of the club's main events: a cyclocross race held in Central Maryland, this logo attempts to capture the essence of the event. The event is held on an equestrian course, converted to a cycling event for the event. As such, using brand colors, the logo unites a horseshoe with a cyclocross rider. 
Last spring the possibility of doing a one-week training camp in anticipation of the coming season made the rounds on the message forum. To make the effort special, we developed a roundel to capture the utter insanity of all, highlighting the timing, which was confounded by really bad weather. The poster takes off of one comment made on the forum eschewing a suggestion of traveling to a desitination to do the training ride.